In June 2022, the 11th CHINA Custom Furniture Fair grandly held in Guangzhou CHINA. As the vane of the global custom furniture fashion trend, it brings together the world's top custom furniture brands. The custom furniture trend in the second half of 2022 will be the decoration of cabinet doors and walls. The panels are cleverly added with grille elements added the use of lights, making the interior space full of beating and more imaginative.
INTERI FURNITURE, a professional supplier of customized furniture for more than 20 years, launched the newly designed customized cabinet at the exhibition, and the new technical minimalist door panel. There are more than 10 crafts and 100 colors for choosing, bringing different design styles to different families.
A mature supply chain allows INTERI FURNITURE to provide whole house furniture. Which is: Kitchen cabinets, dining tables and chairs, living room sofa TV cabinets, study dressing rooms, bedroom beds and wardrobes, etc., It makes the design style and color of the whole house furniture are coordination, make all furniture design drawings into reality, "You get what you see", every family is designer of his new home.
INTERI FURNITURE serves more than 200 customers in more than 40 countries and regions around the world, some of them are villas and apartments, some are hotels, resorts, developers, INTERI FURNITURE has rich experience in design and furniture production. It committed to realizing the furniture dreams of families around the world.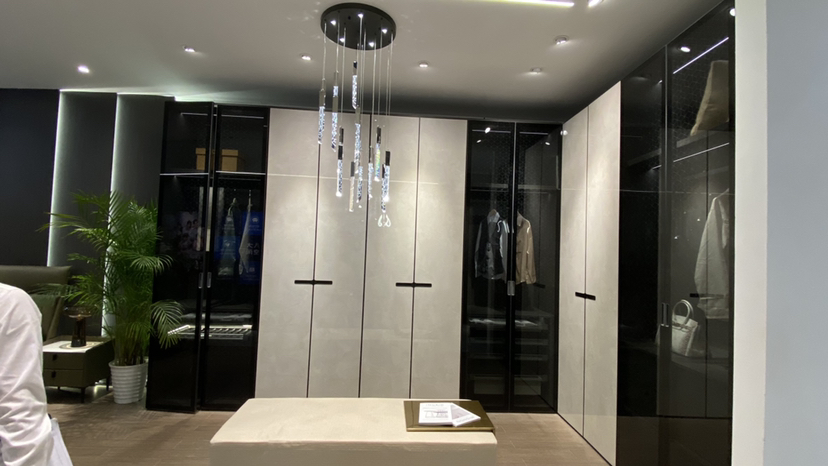 If you are also a practitioner in the furniture industry, welcome to join us, INTERI FURNITURE is looking for cooperative agents to make your furniture dreams come true.